عمل صالح
"GOOD DEED"
and
it's best; 
"
LASTING GOOD DEED"
باقیات صالحات
Doing the good deed is the

Distinction that separates people in judgement day. Believing in good deed, by itself, is not enough.

What's been repeatedly mentioned in Quran as good deed are number one "Giving to the poor", feeding the hungry & people of the road, clothing the destitutes (163 times total).

MOKARRAMIN مکرمین "the admired ones" title in paradise is reserved for those who have done the most in giving to poor (انفاق), "

those who even after paying their taxes to the poor (Zakat), still do not consider part of their wealth as their own & spend it in taking care of the poor

".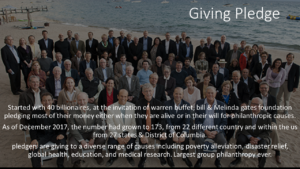 Most efforts are global, regardless of religion, race, nationality or other humane dividing factors.